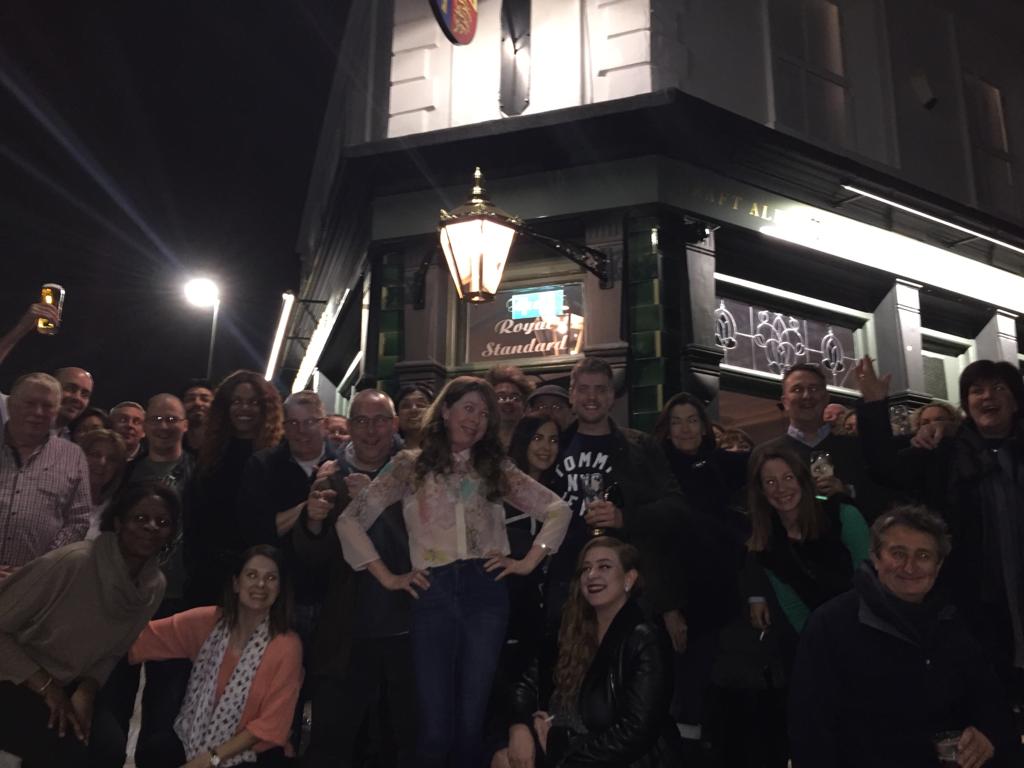 The exciting refurbish was finished and the long-awaited reopening was underway, the last-minute touches were put in place; the beer was wracked, the shelves were stacked and the wine was chilled. The Royal Standard reopened its doors with great excitement, with our regulars pouring back and a successful opening night was had. Monica, Cesar, and staff greeted everyone with a warm welcome and a cold beer. A modern well-equipped pub is of value to Monica, but at the same time she understands the importance of history and the community spirit, and therefore, she has made sure to keep and only slightly improve on the original Victorian features of the pub, including the green tile work and ornamental stained glass windows. 
The locals expressed their joy at how their pub looks now. "I really love the pub now, Monica's done a fantastic job. I've been coming here for over twenty years, but now The Royal Standard is warm and cosy with the new decor adding to its attractiveness." – Simon, local. 
The festive evening was filled with many friendly discussions, laughter and cheer. With many supporters gathering around Monica and Cesar to congratulate their splendid achievement.