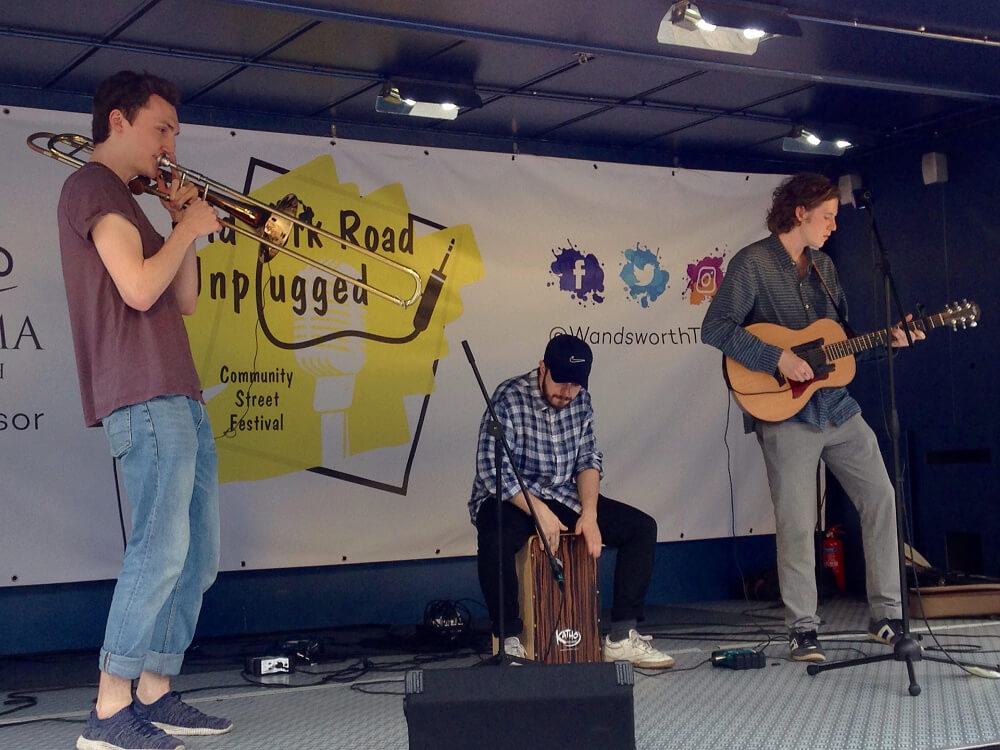 The annual street fest is something many locals look forward to. The Unplugged event includes a big stage with live music, singers and other performers. Children are treated to face painting, jumping (secure jumping amusement facility), carousel ride and other entertainment. Dog lovers walk their treasures while looking at and buying local produce offered by traders in their stalls.
On Sunday, June the 2nd, from noon to 6 pm, the locals enjoyed good food (English, Caribbean, etc), drank craft beers and new gin varieties offered by bars and restaurants situated on the Old York Road (Wandsworth Town).  From ice-cream, vegan chocolate fudge, freshly squeezed fruit juices, to cookery classes, clothes and rugs produced from recycled bottles – there was something interesting for every visitor.
Moreover, people could support the AGE UK charity, by either purchasing donated items or participating in tombola in the hope to get one of the beautiful handmade items.
We too mingled and spread the word about the newly refurbished Royal Standard pub. The adults were invited to enjoy a complimentary drink.